Whether you're selling a home, or buying, you're making a significant 
financial transaction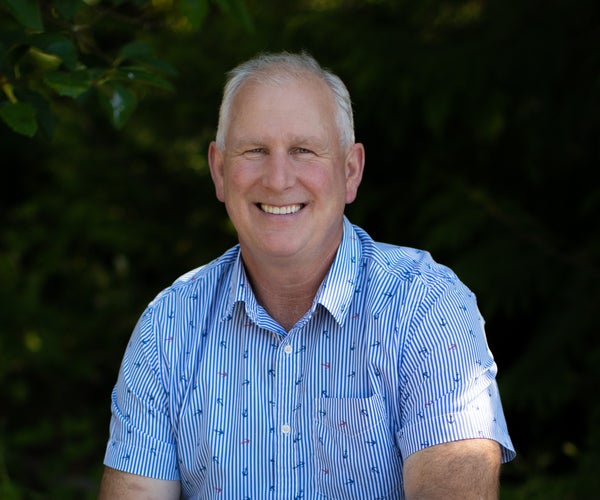 – one that deserves care and consideration, and the 
support of a realtor who is committed to your interests.
When you choose me as your realtor, you get my personal attention, and the benefits of my 30 years of experience as a full-time realtor, and a dedicated team of trusted professionals. When you call to speak to me, you get to speak to me; you don't get passed off to an assistant. I am a Master Medallion Club Member; which recognizes the top 10% of Realtors in the Lower Main Land. I am grateful to have the opportunity to help you find your home or sell your property on the Sunshine Coast, where I was born and raised and now reside in Roberts Creek with my wife, where we raised our two children. 
In my earlier years I worked in the forest industry across British Columbia, so I have developed a keen interest for the remote coastal waterfront properties and large private acreages on and around the Sunshine Coast area. Enjoying time with my family recreating on the waters of Sechelt Inlet sightseeing, salmon fishing, motocross, water recreation and all that the beautiful Sunshine Coast has to offer. I have been the administration for the Sunshine Coast motocross track for 20 years, and serve as Director on the Sunshine Coast Community Forest. 
I have expansive knowledge and experience in all types of Real Estate sales and marketing, from residential, commercial, industrial, and development. My father and grandfather were some of the first to develop and market the Sechelt area which was passed down to me and allows me to use this intimate knowledge of the Sunshine Coast from Port Mellon to the East, to Pender Harbor and Egmont to the West, and all communities and points in between, to help you and your family find that one of a kind property!  
I personally handle all aspects of marketing your property, and am directly answerable to you for the successful sale of your property. I don't pass the important work of showcasing your property off to a marketing team and I don't send an assistant to present your property to a potential buyer. I'm involved "hands on" throughout the whole process.
When you have a concern that needs to be addressed, an idea for additional marketing strategy, or a question about the selling process, I'm readily accessible by phone.
I was born and raised on the Sunshine Coast and am a third-generation realtor, so I know what buyers here are looking for, where they're looking, and how they search for properties. I have the inside track on how to present your property successfully, to help you achieve a better price and a quicker sale. As a result, I've been a consistent Top Producer, year after year, winning a number of sales awards. Let me put my experience to work selling your property.
Along with my experience in all facets of the real estate profession, I have expertise in the marketing and sale of high profile properties such a waterfronts and remote "boat access only" properties. No one on the Sunshine Coast has sold more of these types of properties than I have. Check out the premiere listings here on my site to see how stunning photography and virtual tours can showcase your unique property to today's Internet-savvy buyer.
I've marketed and sold literally hundreds of residential lots and homes here on the Sunshine Coast. Call me today at 604.740.5327 for a complimentary evaluation of your property, and to discuss how I would market it for effective results. 
Whether you're a long-time Sunshine Coast resident, or a new arrival, I can help you find your new home, vacation property or business location. After a lifetime of living and selling realty here, I've developed in-depth knowledge of the different areas and what each has to offer. I know where the best schools and playgrounds are, where you can find moorage for your boat, how long the drive to the ferry is from your preferred area, and which neighbourhoods are serviced by transit.
I'm a full time realtor, whose style is defined by hard work. When a new property comes to market, I know about it right away. Working with me, you can count on hearing about suitable new properties as soon as they list.
When you choose me as your realtor, I'll be there with you at showings pointing out both the strengths and weaknesses of each property. I'll answer any questions you have about the purchasing process and help you connect with relevant local service providers, such as building inspectors and septic maintenance companies. Are you a first time buyer? No worries! I'll explain everything you need to know.
Don't miss an opportunity! Call me at 604.740.5327 to let me know what you're looking for, so I can be on the lookout for your new property starting today. 
Whether you're constructing a single home or a multi-home development of condos or houses, you'll have your hands full with design, sourcing materials, site preparation, construction, finishing and landscaping. With my experience in the subdivision process and marketing several large development properties, I'm available to assist you with any and all of the following:
identifying potential properties
coordinating professional services
liaising with municipal officials
marketing your project
unit sales
Call me at 604.740.5327 to see how my 30 years of experience in Sunshine Coast real estate can benefit you.